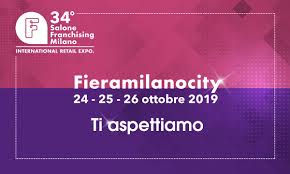 THE NUMBER 1 FRANCHISING MILAN RETAIL IN ITALY TO DEVELOP YOUR BUSINESS
The Franchising Milan International Retail is a professional distribution trade fair aimed at supporting the meeting between franchisors, franchisees and potential franchisees and developing innovation in the trade chain, in the broadest sense: from e-commerce to franchising, from retail to business 'purchase, from networks, services, technologies, marketing. Organized by Campus Fandango Club, it is the leading trade fair in Italy for the world of franchising as well as the most important event for those who look to the future to start a business with particular attention to the most innovative solutions.
It provides expertise and tools to exhibitors and contributes to the growth of participating companies, so it is perfect for franchisors in the launch phase. In the same way it is the ideal place for franchisees and potential franchisees thanks to the excellent services offered during the days of the fair and beyond, which allow you to learn, meet and deepen the world of franchising in all its aspects. Particular attention is also paid to on foreign markets, which are increasingly approaching made in Italy brands. This is why the Milan Franchising Exhibition has always had delegations from the United Arab Emirates, the Middle East, the United States and China.
Check our availability and prices at the best guaranteed rate